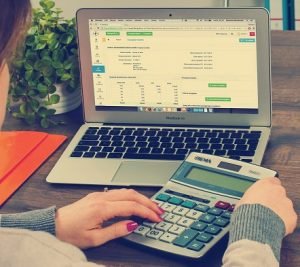 We at Sarah Jones Accounts can fulfil all of your book keeping requirements, either from our Hereford office, or your business location.
We can set up accounting packages such as Sage and provide training on its use.
Alternatively, we can offer a complete service, with all the processing done for you and accounting data reported in whatever format works for you and your business.
– Preparation of Sales Invoices
– Inputting Sales Ledger transactions
– Credit Control
– Inputting Creditor Ledger transactions
– Making payments to suppliers
– Supplier Statements and Reconciliation
– Collate Payroll Data
– Input/Calculation of Weekly and/or Monthly Payroll
– Payroll Submissions via Basic PAYE Tools
– Processing of New Starters (P45), Leavers (P45) and Annual Certificates (P60)
– Administration of Construction Industry Scheme
– Maintain up to date Bank Reconciliation
– Management Accounts
– Quarterly VAT Returns
– Financial Analysis
– Accounting Practice Advice
– Annual Reconciliation for Presentation to Chartered Accountant
– Preparation and submission of Self Assessment Tax Return